The Sunsets Story
Inspired by a love of independent filmmaking and live music, Christian Wright and Dan Holodak dreamed up a way to simultaneously showcase the beauty of New York at sunset, and the abundant creativity of the musicians who call the city home.
Season 1
Season one began filming shortly before Covid-19 hit NYC, so after an initial hiatus the team adapted to operate safely under NYC's media guidelines in order to finish a shortened season featuring five solo musicians and one band.
Session 1 drops on April 5, with new releases weekly through May.
Special thanks
Shannon Molly Flynn came on-board to produce various sessions and help us navigate filming during a pandemic.
Tyler Killer lent his audio engineering expertise to some of our more complicated sessions, ensuring every instrument came out sounding great.
Andy DeAngelo helped us out with our season finale, operating one of our many cameras.
Meet The Team
Christian Wright
Christian Wright is a filmmaker and photographer who loves dynamic portraiture and storytelling through multiple artforms. On the Sunsets project he acted as cinematographer, gaffer, producer, colorist, and editor.
Dan Holodak
Dan Holodak is a filmmaker and sound recordist who loves to create art that makes people happy. On the Sunsets team he filled the roles of cinematographer, sound mixer, graphic designer, director, and editor.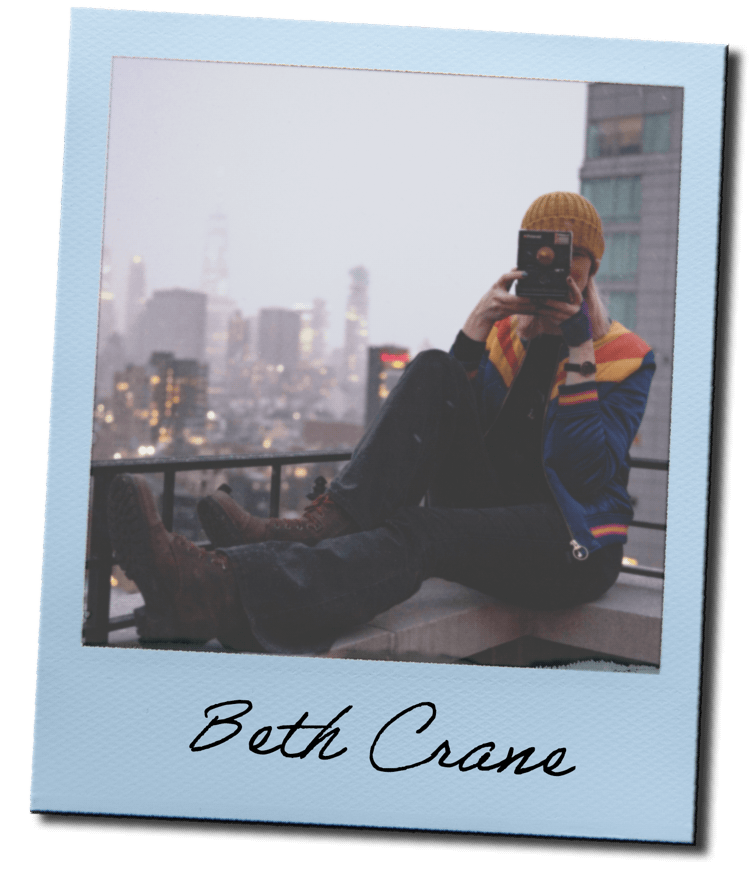 Beth Crane
Beth Crane is a photographer and software developer who loves capturing tiny moments and bringing ideas to life. On the Sunsets crew she acted as polaroid photographer, behind the scenes videographer, artist interviewer, and website developer.